9 October, 2017.
The new Star Warehouse & Transport module offers you advanced functions, such as an easy overview of available material and equipment, stored onboard or in warehouses worldwide. Enables full inventory control on and offshore, packaging of multiple orders, internal transfers, transportation, paperwork and labels, tracking of shipment, repair/scrapped/returned material flows...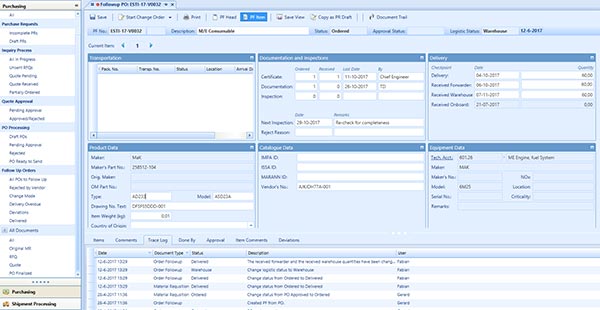 StarIPS is an easy-to-use business application designed to help ship and rig owners and managers operate their fleet in the most safe and efficient manner. Star IPS is used on-board vessels, assets or rigs in interaction with an office-based Star IPS hub for fleet management. Several integrated modules can be combined to meet a wide variety of user demands; from maintenance and spare part handling, safety, voyage management to comprehensive information sharing and strategic planning.
MirTac will give you an update on the latest novelties during the Europort exhibition, 7-10 November, booth 5401.