Project Engineer
You will be implementing (parts of) our customer's maintenance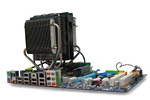 processes with our software solutions, in-house and on customer site. As a pro-active, self-motivated and successful person you will quickly earn the opportunity to participate in our projects on a global market.
You will:
Collect and enter data in our software solutions of our customers' maintenance, quality assurance, safety & environmental processes
Test our solutions and customizations
You will be reporting directly to the appointed project manager
Qualifications:
Experience in the Shipping Industry is preferred
Experience with Personal Computers
Knowledge of Planned Maintenance Systems is a pre
Understanding of Relational Databases is a pre
Knowledge of Logistic processes
Excellent communication skills
Fluency in English, both written and verbal
Knowledge of German and French is a pre
Enthusiastic, ambitious and result driven
What do we offer:
Competitive salary
Excellent opportunities for career progression
Comprehensive training will be provided
A team that is committed to success
Information:
For more information regarding the job you can contact Mr. B.Tooten, MD, tel. +31 (0)162- 406460 or via email, ankie.vantilborgh@mirtac.nl.
Interested?
Please send your application and CV to ankie.vantilborgh@mirtac.nl.